ABOUT OUR CLUB
The CFUW Welland and District Chapter is a busy and diverse club.
Use the "Quick Links" menu at right to explore our Meetings and Programme Schedule, Interest Groups, Annual Book Sale, Executive Committee, Advocacy efforts and The Broader CFUW Community.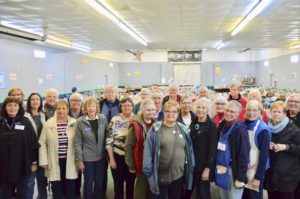 We welcome all women interested in joining us.
Membership is open to any woman who supports the goals of CFUW: 
The pursuit of knowledge
promotion of education
improvement of the status of women and girls
and active participation in public affairs
We pursue these goals in the spirit of co-operation and friendship.
University education is not a requirement.
---
CFUW Welland & District was established in 1941. We are affiliated with the Canadian Federation of University Women (CFUW) and Graduate Women International (GWI).
In addition to our meetings, members can choose to join a variety of interest groups: book clubs, bridge, lunch, walking, movies, volunteerism and pot-luck dinners where participants donate funds for Afghan teacher salaries(see https://www.cw4wafghan.ca/).
Visitors are welcome to attend a meeting to hear and see what we are all about.
For membership information, questions or comments please contact us using one of the following methods.
Mailing address:
Email: Carol Harding, President at harding.welland@gmail.com
Facebook: https://www.facebook.com/cfuwwellandanddistrict/