BECOME A MEMBER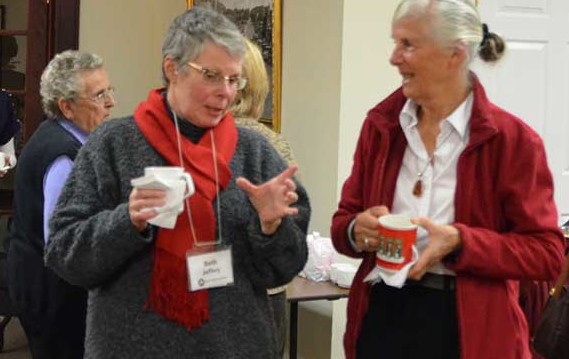 CFUW Welland & District has about 50 members who get together for companionship, fun, stimulating discussions and to 'give back' to our community.
Membership is open to any woman who supports the goals of CFUW: The pursuit of knowledge, promotion of education, improvement of the status of women and girls and active participation in public affairs in the spirit of co-operation and friendship. (University education is not a requirement.)
---
2019/20 MEMBERSHIP INFORMATION
Membership dues are $110 until Oct. 31, 2020 after which a $5 late fee applies (except for new members).
We offer prorated membership dues for new members joining late in our year – please contact our Membership Convenor for details.
Student dues are $50. Dual member dues are $19.
Payable to: CFUW Welland & District.
---
MEMBERSHIP RENEWAL
Please submit the Membership Form and your annual fee of $110. in June or September to the Membership Convenor.
NEW MEMBERS
New members are always welcome. Our year starts in September but we offer prorated membership fees for new members joining late in the year. To join, please click here to access our Membership Form, complete the form and send it with your cheque to the Membership Convenor. We make a special effort to make new members feel welcome.
OTHER MEMBERSHIP CLASSES
Dual Members: CFUW members from other clubs are welcome to also join CFUW Welland & District for $19 annually. Student Members: Post secondary school students fees are $50. Life Members: We also have an honoured special class of Life Membership for long term club members.
Visitors are welcome to attend a meeting to hear and see what we are all about.